You Have Just Fallen in Love
Our apartment is located in the heart of Bodensdorf.
Within 5-10 minutes of walking, you can reach all the important points in the village – beach, boat platforms, pedal boats- and electric boats-rent, shops like Spar and Billa, restaurants, information center, train station with bike rental, ski bus stop, lake promenade where are concerts takeplaces, minigolf playground …
Our apartment has a size of 47m²+ 6m2 balcony overlooking the mountains. In the winter season, a cellar can be used to store the skis. The apartment is fully equipped with crockery + bed linen. Of course there is a cozy kitchen.
The apartment offers comfortable accommodation for 4 people. If needed, however, we will sleep up to 5 people.








Photos From Our
Apartment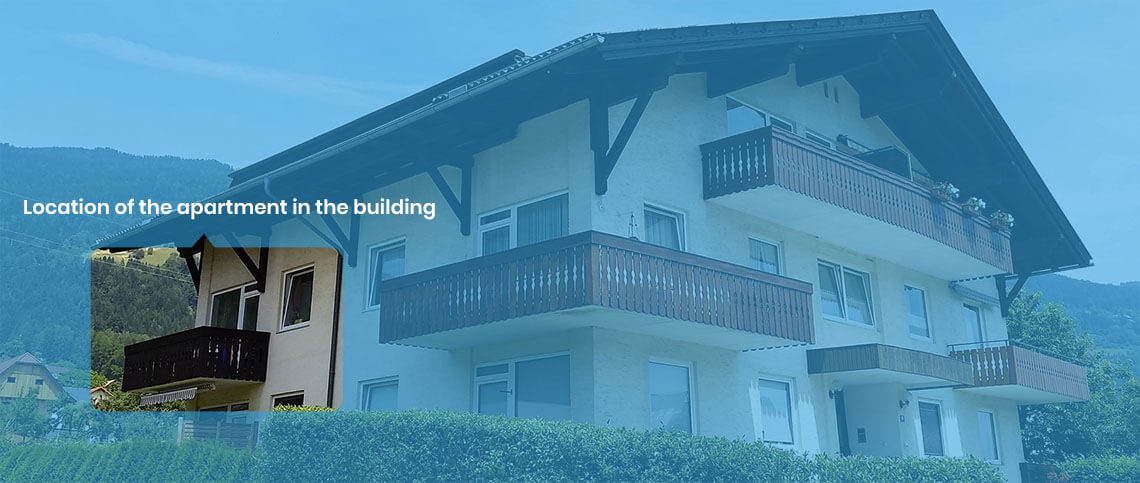 Allmost everybody can allow the Holiday in our apartment.
Rates for apartment Summer 2019 / Winter 2020:
Season / Number of Guests
2
3
4
5
High season
23. 6. - 2. 9. 2019
2. 12. 2018 - 17. 3. 2020
60
68
76
80
Low season
1. 5. - 22. 6. 2019
3. 9. - 30. 9. 2019
50
58
66
70
Non season
8. 4. - 30. 4. 2019
1. 10. - 1. 12. 2019
40
48
56
60
High season and low season: Holidays min. 5 nights for the standard rates
Low season: Holidays min. 3 nights for the standard rates
Non season: holiday min. 2 nights for the standard rates
Less nights – rate on the request
our extra service: bike rent, etc
In rate is is not inclusive:
End-cleans 80 EUR
Localtax 2,0 EUR/person older 18 years/night
Carinthian Card
Buying Carinthian Cards: Information Center, 10.-Oktober-Straße 1,9551 Bodensdorf
Gas Station
Regional right in Bodensdorf. Shell branding station is at Annenheim (most oft cheaper rates in the evening, like during day)
Where We Eat Well
We can recommend  Gasthaus Urbani-Wirt, about 1km from Apartment on the main street in the direction of Villach.
For lovers of the Italian Cuisine, we can recommend Pizza Santa Lucia … again on the main road, but in the opposite direction. There are also good things that do not just have pasta.
Basic Foods
Basic foods we buy at Billa + Spar, which are really very close to the apartment. Billa and Spar are also open on Sundays in the season. If you want to make a bigger purchase, it is definitely worth visiting Lidl + Hofer, which is cheaper.
Lidl and Hofer are at Annenheim and then at Feldkirchen. It offers a cheaper price level. Lidl and Hofer are not open on Sunday.
Drugstore
The drugstore is directly in Bodensdorf near the main street in the direction of Feldkichren
Train Station
A short walk from the apartment is the train station. Thanks to this, you can take a look at the Villach + and then have a good dinner with an aperitif and come back comfortably back without a car. With a Carinthian card istravel by train is cheaper.
Bike Rental
There is a bike rental at the train station. This rental is cheaper than at a lake camp. In the the information center you can rent the e-bike